Time for you at last
Camping with massages on the Cote d'Azur
Le Camp du Domaine offers a complete wellness experience, offering beauty treatments and wellness massages to help you recharge your batteries during your camping holiday. In idyllic seaside surroundings, enjoy a varied range of treatments to care for your whole body as well as your mind. Our professional beauticians and practitioners welcome you 7 days a week from the opening to the closing of the campsite.
Wellness massages at Camp du Domaine are an invitation to ultimate relaxation in an enchanting setting. Our experienced spa practitioners specialise in a variety of wellness massage techniques designed to soothe the body and mind. Whether you opt for a revitalising Swedish massage, an energising Thai massage, a soothing hot stone massage or a 5 continents massage combining several techniques from around the world, you'll be enveloped in a feeling of deep well-being. The practitioners will advise you and tailor each well-being massage to your needs and preferences, taking care to relieve muscular tension, improve blood circulation and promote total relaxation. After your treatment, extend this moment of fulfilment on the terrace of the wellness area, in a zen atmosphere conducive to total relaxation. Make an appointment online to book your well-being massage during your stay at the Camp du Domaine campsite on the Cote d'Azur.
Some examples of well-being massages
.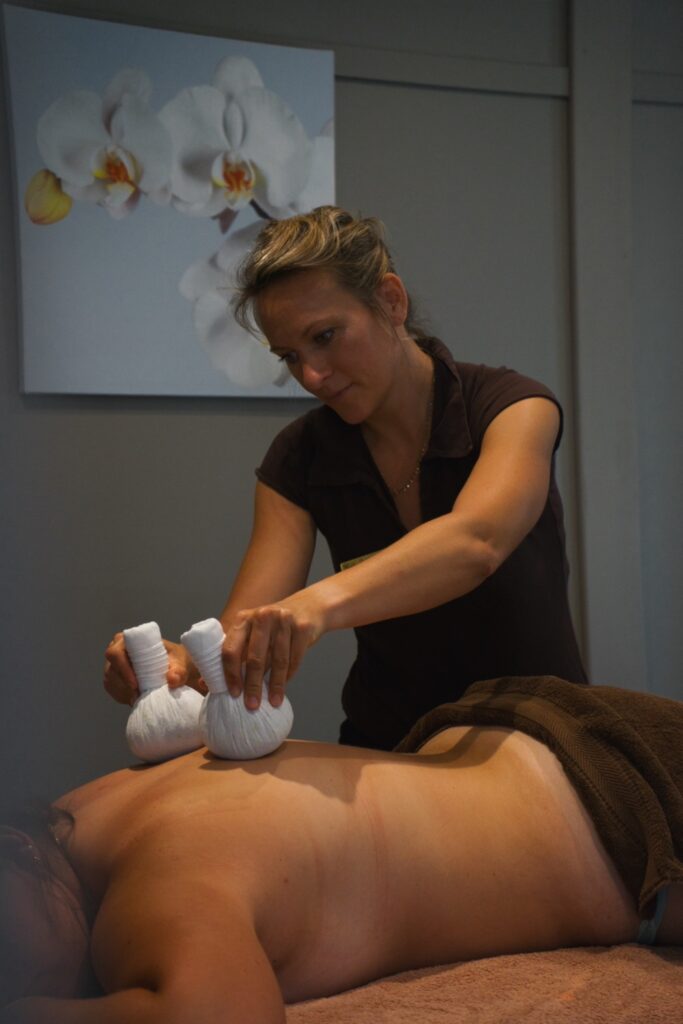 Practised in Thailand, this technique is halfway between massage and aromatherapy. It is characterised by the use of pouches (tampons) containing a mixture of 12 traditional plants and spices. Heated with steam, the pads are massaged all over the body. Particularly relaxing, the Siam Tampons massage is highly effective in soothing muscle and joint tension.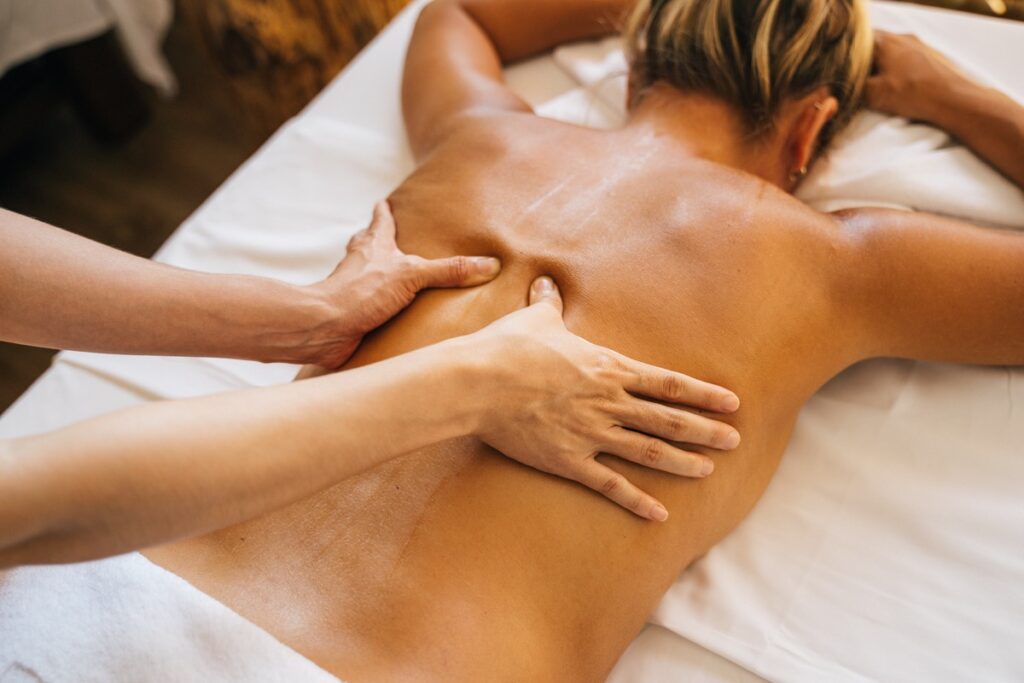 Combining several massages from around the world, from aromatherapy to magnetism, this well-being message helps to circulate vital energy, soothe the emotions and boost energy levels. This treatment is particularly recommended for people who are nervous, stressed, looking to let go and reconnect with themselves.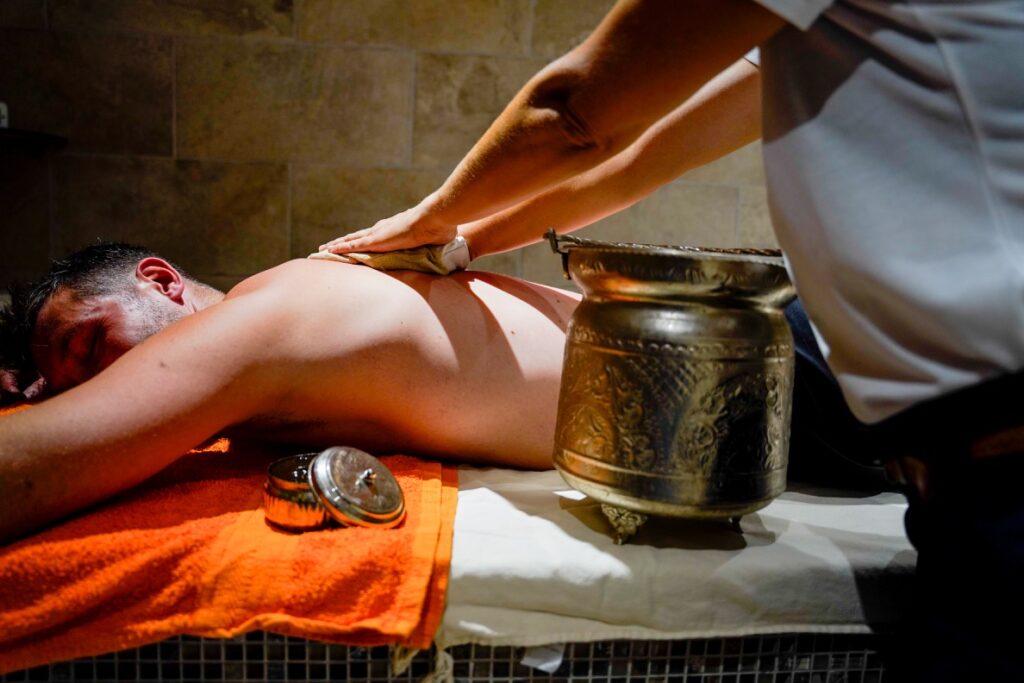 Thai massage is oil-free and combines a number of traditional techniques. In particular, it incorporates some of the principles of shiatsu: acupuncture points are stimulated by applying pressure with the fingers, elbows or knees. Yoga postures are also used. Thai massage improves blood circulation, relieves muscular tension and combats back pain. It should be avoided if you suffer from joint or heart problems.
Treat yourself to the unique experience of pampering your body at the Camp du Domaine wellness area in Bormes les Mimosas. Just a stone's throw from the beach, in a peaceful setting, you can enjoy a range of personalised facial treatments that meet your skin's specific needs: deep cleansing, lifting care or intense hydration. Our qualified beauticians use quality products and expert techniques to give you visible, long-lasting results. We also offer manicures, pedicures, waxing, scrubs and body wraps for unique moments of well-being and relaxing, detoxifying holidays on the Côte d'Azur.
A few examples of beauty treatments
.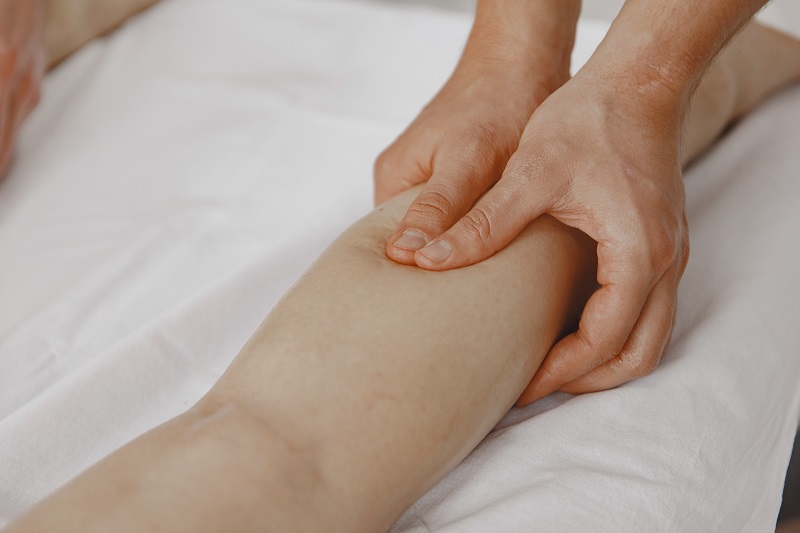 Made with red vine, caffeine and highly concentrated essential oils, Bel'kis gel encourages blood circulation and the elimination of cellulite. Applied as part of a lymphatic drainage system, this gel will leave you feeling refreshed and your legs feeling light, so you can spend your holidays feeling light.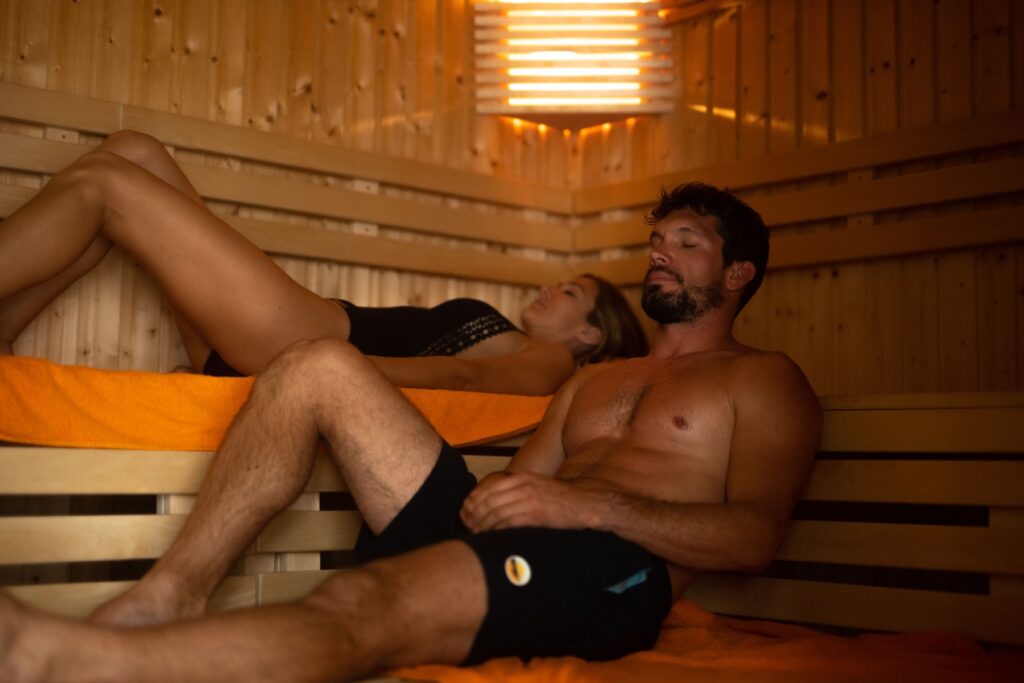 Immerse yourself in the Orient with this immersive ritual that includes a hammam session, a black soap scrub and a Rassoul body wrap. The black soap scrub, rich in vitamin E and with regenerative properties, gently exfoliates the skin. The Rhassoul body wrap is a genuine cleansing clay that purifies the skin, leaving it radiant and soft.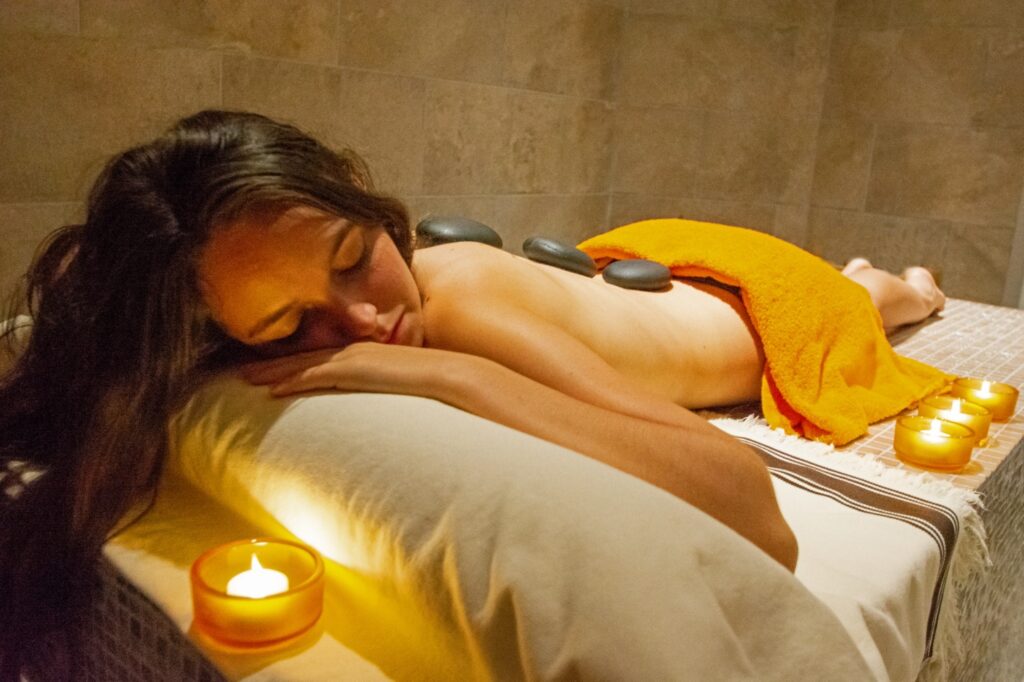 Smoothed skin and a radiant complexion thanks to ultrasound waves. The lifting treatment uses dynamic sculpting manoeuvres to shape the entire face, while our concentrated prickly pear serum provides a firming and anti-ageing effect. Absolute relaxation and total relaxation guaranteed!