Must-sees on the Cote d'Azur region
The French Riviera, and the Provence Alpes Côte d'Azur region in south-east France, is bursting with treasures to discover on your summer getaway. Unmissable destinations await you, offering an enchanting blend of natural beauty, rich history and Mediterranean culture. From the vibrant port city of Marseille, with its cosmopolitan charm and iconic Old Port, to the chic atmosphere of the Croisette in Cannes, via the stretches of pristine beaches and exotic gardens of Hyères, the diversity of the Cote d'Azur and the Provence will enchant you. Stroll along the picturesque narrow streets of Saint-Tropez, where glamour and authenticity come together in perfect harmony, or explore the Roman and medieval remains of Fréjus, a proud reminder of their glorious past.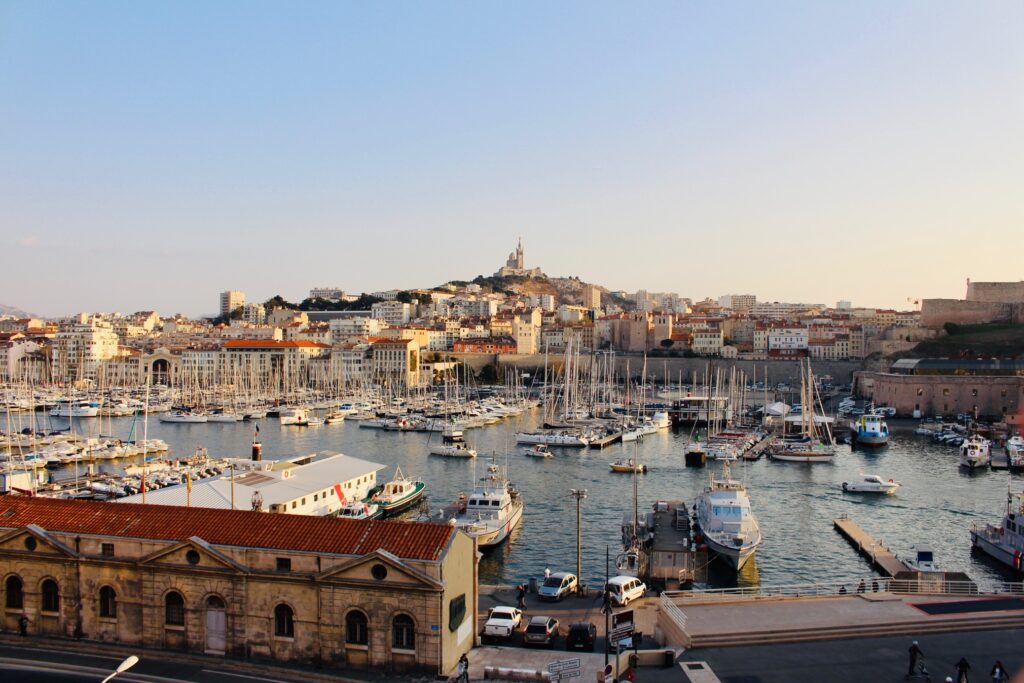 Immerse yourself in the bustle and authenticity of Marseille, the pearl of the Mediterranean. Somewhere between tradition and modernity, this vibrant port city will win you over with its cosmopolitan charm and its Old Port. Stroll through its colourful streets, discover its enchanting markets  and sample the richness of its Provençal cuisine. Marseille offers you a unique cocktail of history, art, culture and breathtaking panoramas for an unforgettable experience.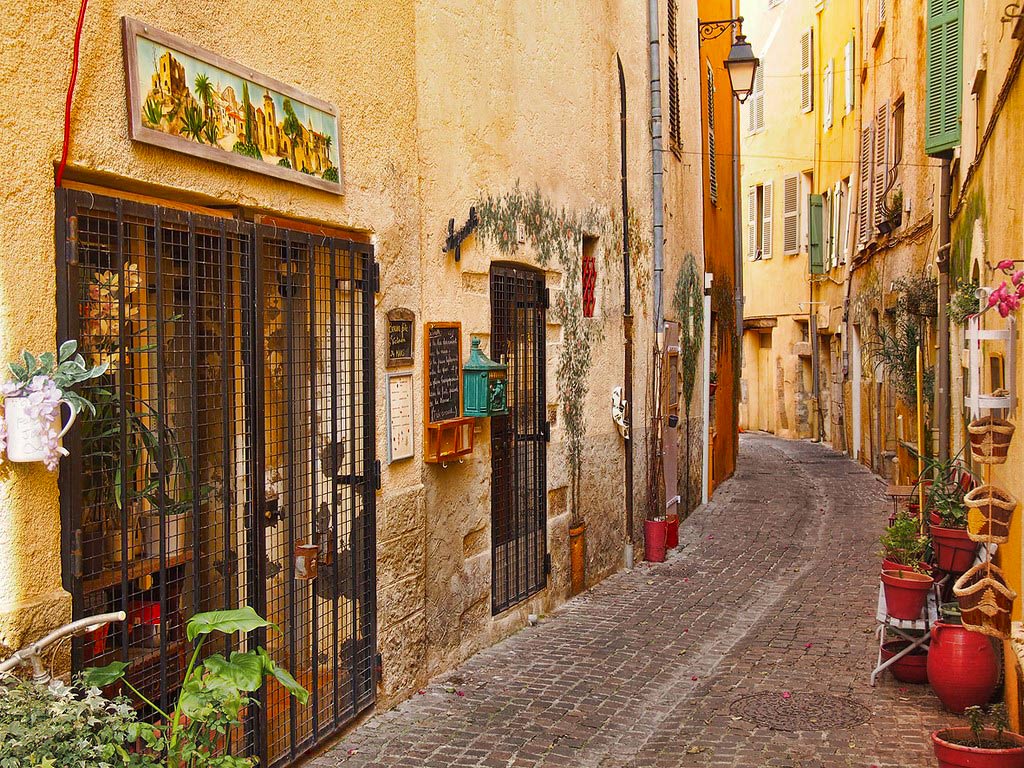 A sunny gem nestling on the Côte d'Azur, just a few kilometres from the campsite, this elegant seaside town will charm you with its fine sandy beaches lined with majestic palm trees, offering an idyllic setting in which to relax and enjoy the sun. Hyères is home to a kitesurfing spot known the world over for its optimal conditions. Discover its rich historical heritage through its medieval ramparts and charming cobbled streets.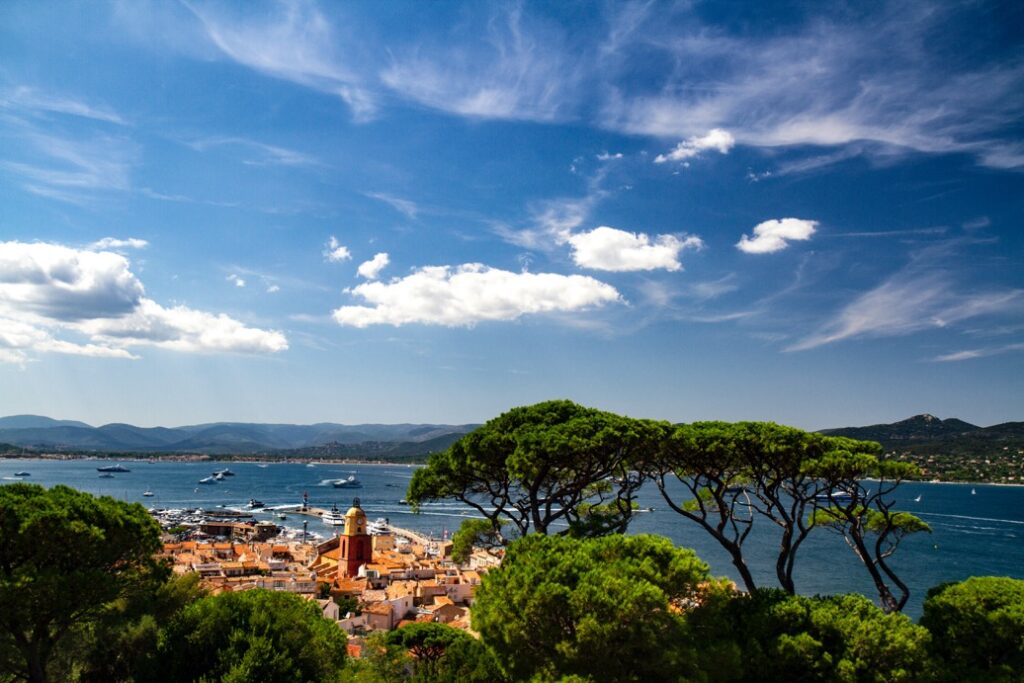 Emblematic of elegance and glamour on the Côte d'Azur, this chic seaside resort seduces with its authentic charm and enchanting atmosphere. Stroll along the bustling harbour, where yachts rub shoulders with traditional fishing boats, and soak up the typical atmosphere of luxury boutiques and art galleries. Immerse yourself in the timeless chic of Saint-Tropez, a destination that embodies the French art de vivre in all its splendour.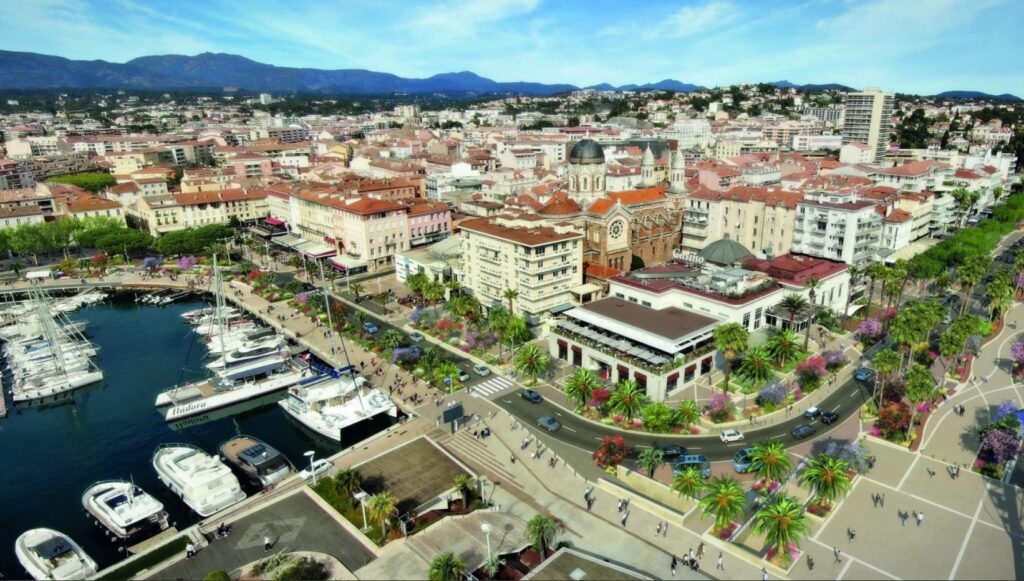 To discover Fréjus in the South of France is to visit a historic treasure trove of majestic Roman remains, at the gateway to the Massif de l'Esterel. This charming Mediterranean town takes you on a journey through time, between history and idleness. The golden beaches of Fréjus offer refreshing moments of relaxation and swimming, just a few minutes from the lively Provencal town centre.
The jewel of the French Riviera, this seaside town is synonymous with luxury, glamour and international festivals. Famous for its emblematic Palais des Festivals, where film stars gather every year for the prestigious Cannes Film Festival, the city vibrates with a unique atmosphere. Stroll along the famous Croisette promenade, lined with palm trees, and the turquoise waters glistening in the sun. Luxury boutiques, gourmet restaurants and sumptuous hotels invite you to enjoy an unforgettable experience immersed in the international jet set. Cannes will seduce you with its intoxicating blend of Hollywood glamour and Mediterranean charm, making this destination a paradise for travellers in search of elegance and exclusive entertainment.
<p> Aix-en-Provence, also known as the city of sunshine, is a Provençal oasis with an enchanting fragrance. Situated in the south of France, around an hour and 15 minutes' drive from the campsite, this historic town beguiles with its narrow streets lined with honey-coloured facades and graceful fountains that dance to the rhythm of time. Explore the bustling markets where stalls overflow with local produce and traditional crafts. Soak up the artistic atmosphere that has inspired Cézanne and captivated many designers over the centuries. With its shady terraces and authentic cafés, Aix-en-Provence promises an enchanting experience where art de vivre and history meet in harmony. Prepare to be charmed by the mildness of this emblematic Provencal town.
Nice, la belle is a sunny city that welcomes you with its Mediterranean charm, sparkling pebble beaches and turquoise waters. A 2-hour drive from the campsite, take a stroll along the famous Promenade des Anglais, the city's emblem, lined with majestic palm trees and offering an uninterrupted view of the sea, or wander through Vieux-Nice, a maze of picturesque alleyways where colourful boutiques, lively markets and typical restaurants mingle. The art and history museums, peaceful gardens and cultural wealth of Nice will not fail to amaze you. Are you ready for an enchanting experience in this sunny destination where relaxation, gastronomy and the art of living are harmoniously intertwined? Welcome to Nice!
The glittering jewel of the Côte d'Azur, this glamorous and luxurious principality invites you to experience grandeur and elegance, just a 2? hour drive from the campsite. Nestling between the mountains and the Mediterranean Sea, Monaco offers breathtaking panoramas and views. Discover its unique charm as you stroll through the picturesque streets of the Rock, where the Prince's Palace dominates majestically. Be enchanted by the glamour of Monte Carlo, with its prestigious casinos, luxury boutiques and Michelin-starred restaurants. A perfect symbiosis of past and future, Monaco will seduce you with its refined lifestyle and exhilarating atmosphere. Immerse yourself in the luxury and timeless beauty of this exceptional destination.