Camping with sports facilities on the Cote d'Azur
.
Playing sport at Camp du Domaine
Do you want to take advantage of your holidays at a campsite on the Cote d'Azur to do some sport and keep fit or get back into shape? Camp du Domaine covers an area of 45 hectares and has a wide range of sports facilities available to you, free of charge, so you can indulge in your favourite activity or try something new. Crossfit, fitness, beach volleyball, pilates, zumba, yoga… there's something for all the family!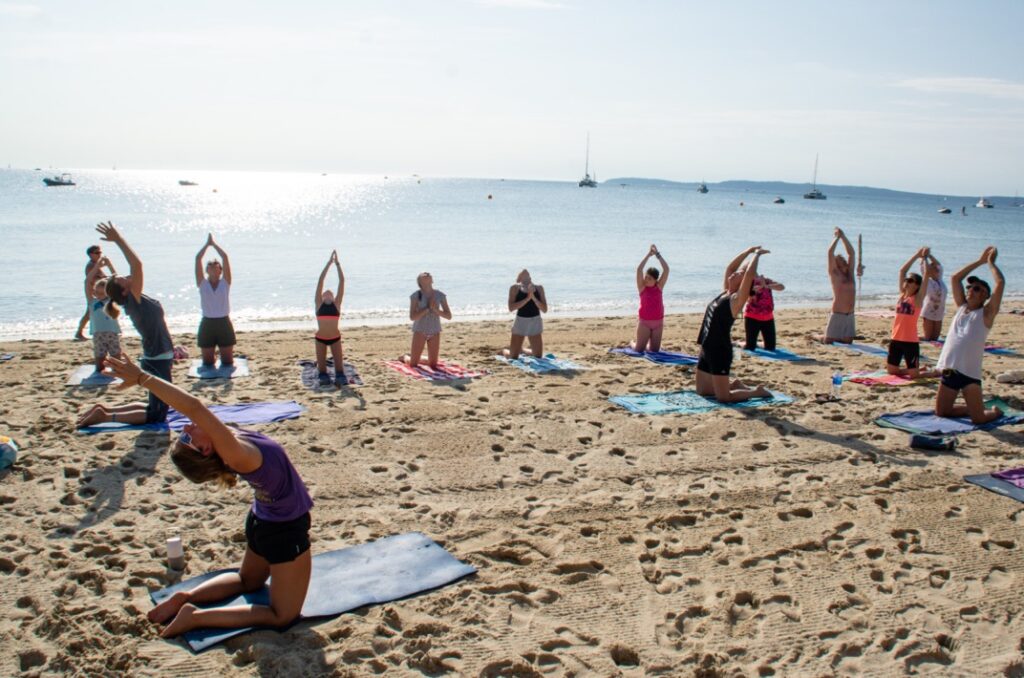 Come and take part in the beach volleyball tournaments organised by the campsite's entertainment team every afternoon in season. A unique opportunity to have fun and make new friends in a friendly, sporting atmosphere.
You can also enjoy fitness sessions on the beach. As the sun rises, take advantage of the fresh sea air to get the day off to a good start with a fitness session in an inimitable natural setting combining sea and sand. A real treat!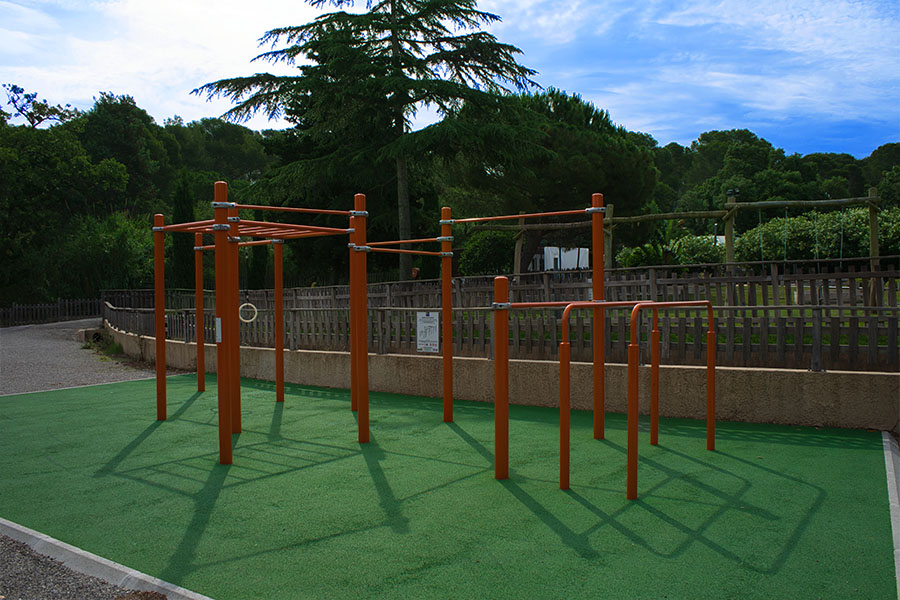 Looking for a dynamic and stimulating activity during your holiday on the Cote d'Azur? Why not try your hand at our outdoor crossfit area. Alone or with others, exercise, and develop your physical and mental fitness.
Whether you're a beginner or an experienced enthusiast, our crossfit area is accessible to everyone, 24 hours a day and free of charge.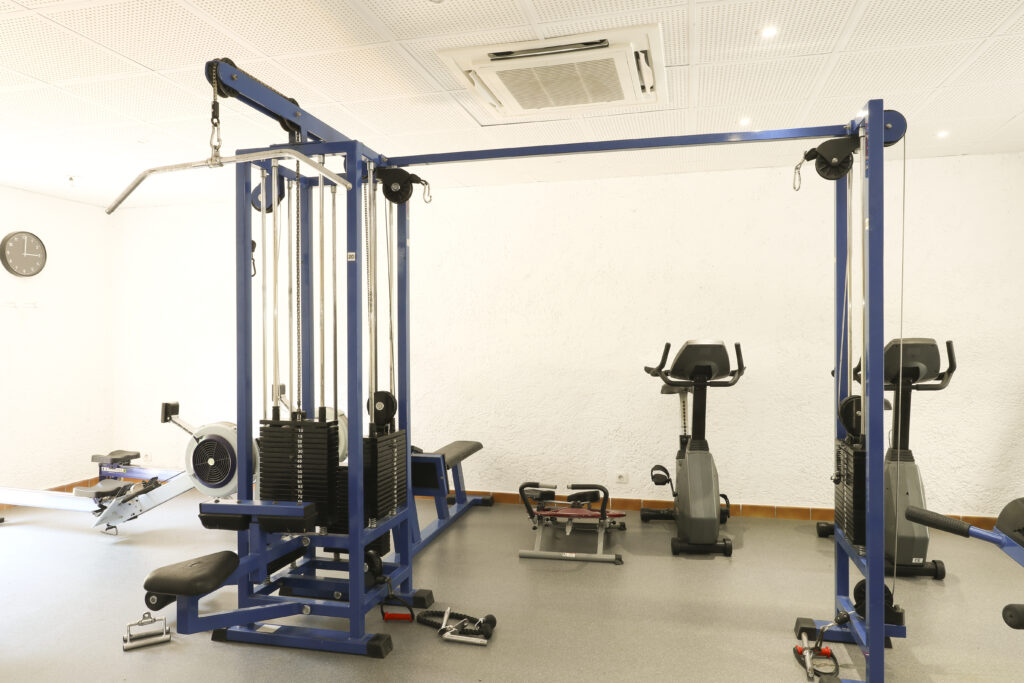 Reconcile with your body during your holiday at Camp du Domaine on the Cote d'Azur. Located at the top of the campsite, behind the villa (see on the map), the Camp du Domaine fitness room is available to you with free access. Equipped with machines, mats and mirrors, this room welcomes you to work out at any time of the day.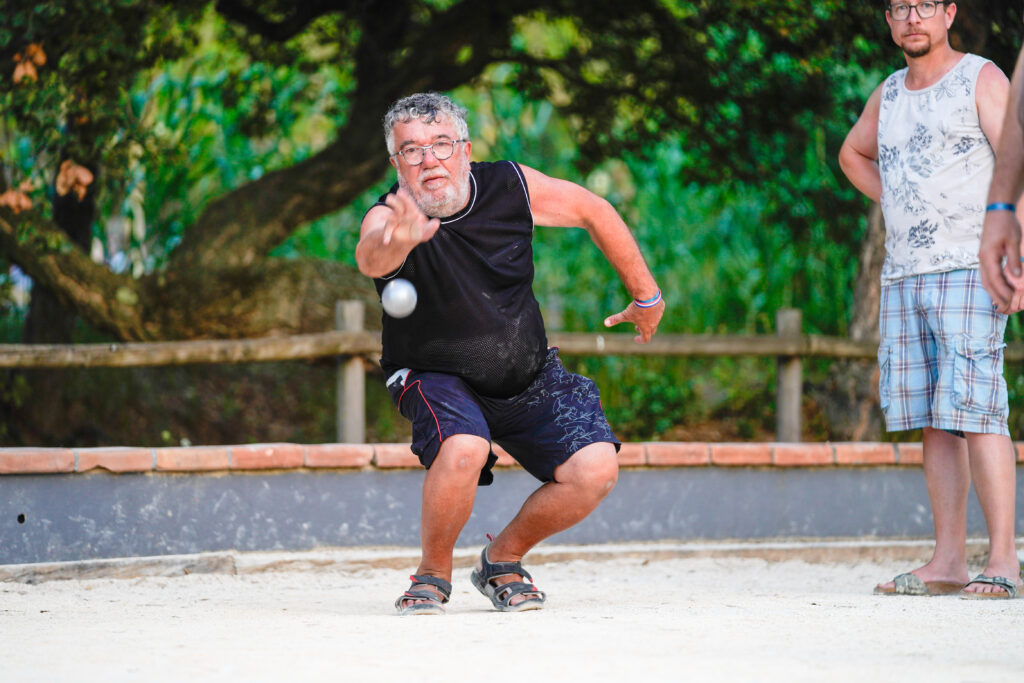 Who said pétanque wasn't a sport? Meet competitors from all over Europe every day on our petanque courts located just behind the Tennis Bar. Several times a week, we organise pétanque tournaments in a warm and friendly atmosphere. This is your chance to put your skills into practice !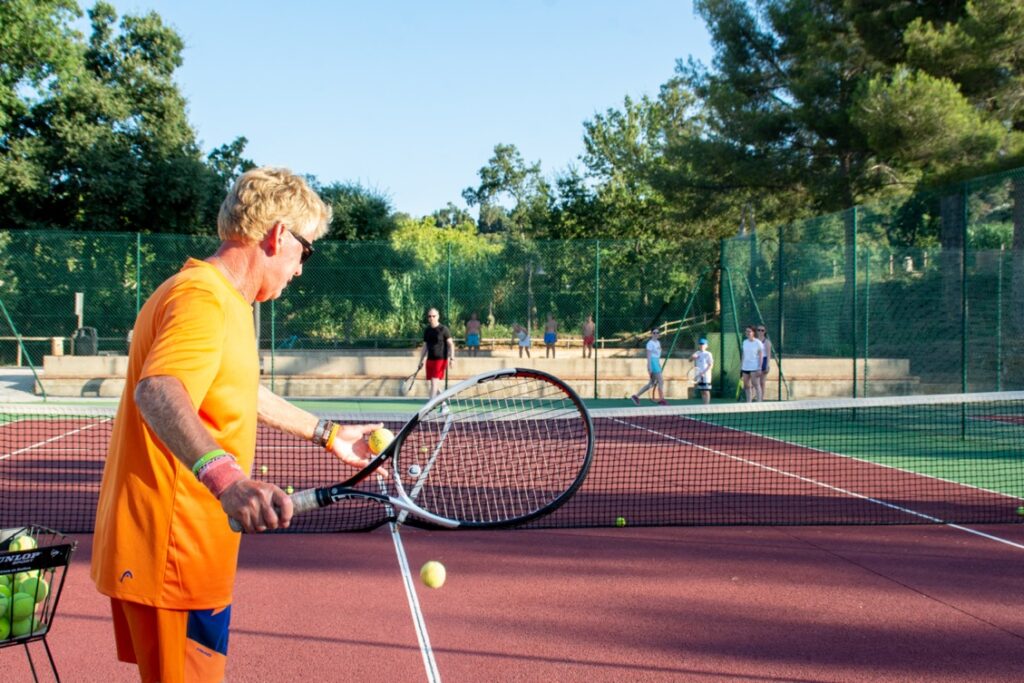 Tennis fans, rejoice! At Camp du Domaine on the Cote d'Azur, you'll find no fewer than 6 tennis courts, available by reservation. And if you want to make the most of your holiday to improve your game, whatever your level, you can also take a course with a qualified teacher.
Reservations can be made at the Tennis Snack Bar.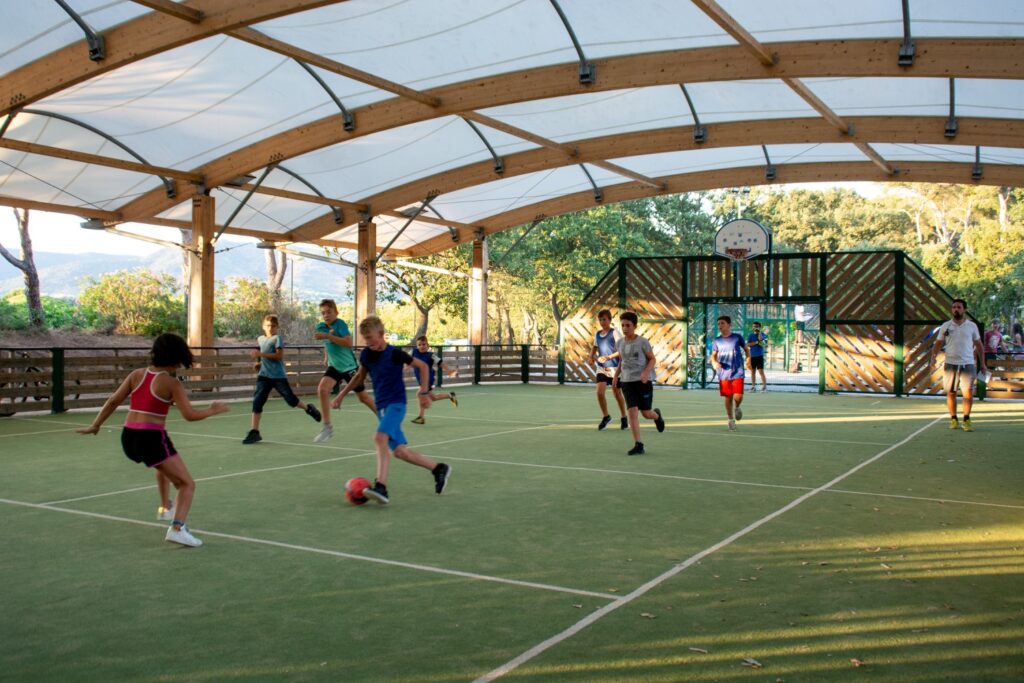 At the Camp du Domaine campsite on the Cote d'Azur, you'll find two multi-sports pitches, including a covered pitch so you can train sheltered from the sun or any bad weather.
Football, basketball, handball, volleyball, badminton… whatever your sport, this is a unique opportunity to come and train freely and meet people who share your passion.
We also organise free tournaments in a warm, relaxed and friendly atmosphere.