Caravan pitch at a seaside campsite in the south of France
The Camp du Domaine campsite at Bormes les Mimosas on the Cote d'Azur is undeniably the ideal place for caravan holidaymakers looking for a unique and memorable camping experience. With its direct access to the sea, its many spacious pitches, its modern facilities, its varied activities and its many shops, the Camp du Domaine is the destination of choice for anyone looking for a caravan site on the Côte d'Azur.
Find your caravan pitch at Camp du Domaine, a 5-star campsite by the sea on the Cote d'Azur.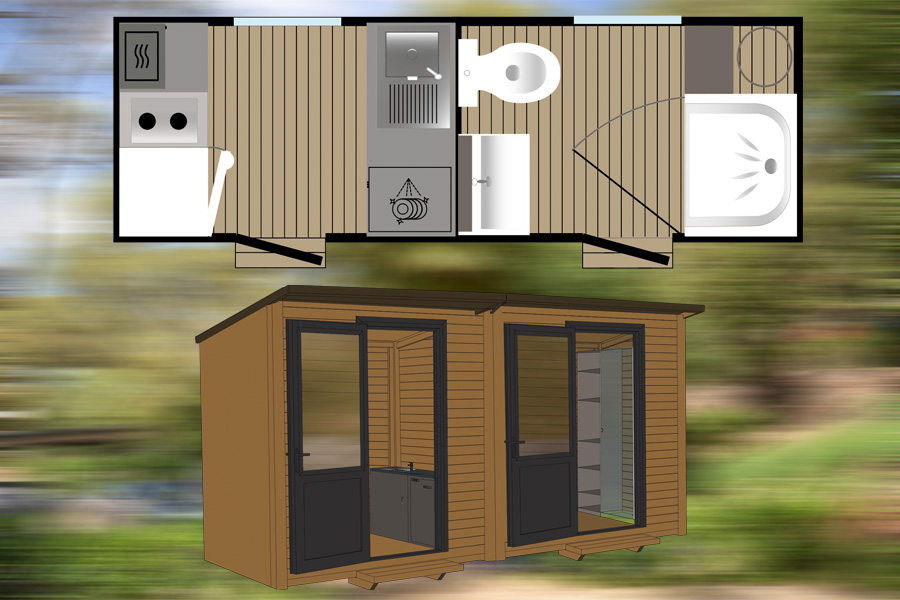 Campsite pitches with individual sanitary facilities on the Cote d'Azur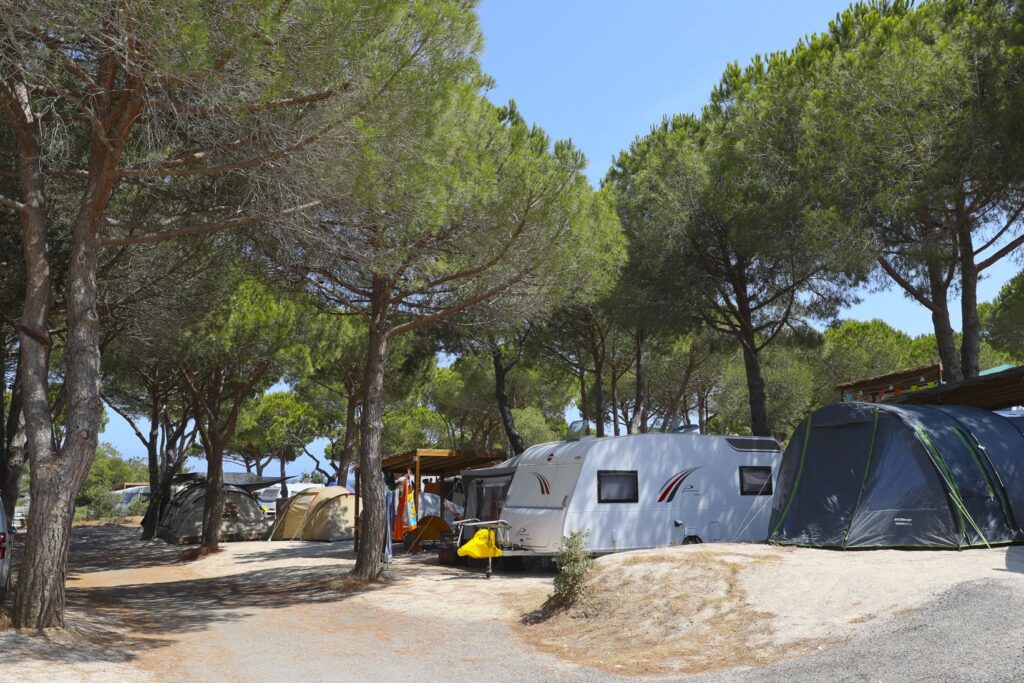 Camping close to the sea on the Côte d'Azur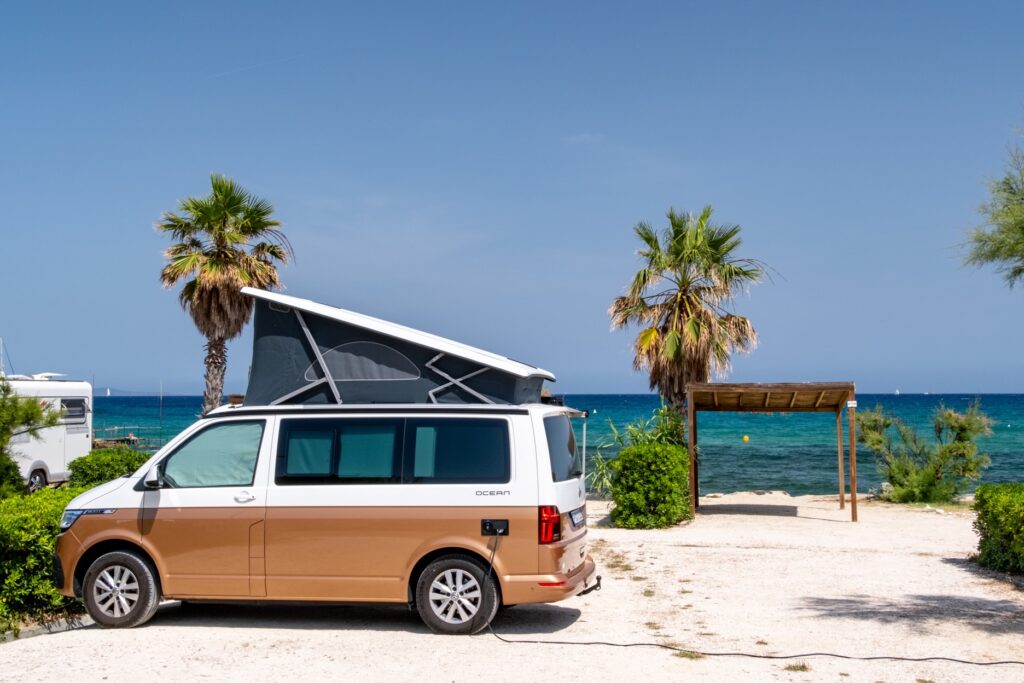 Camping pitch by the sea in South of France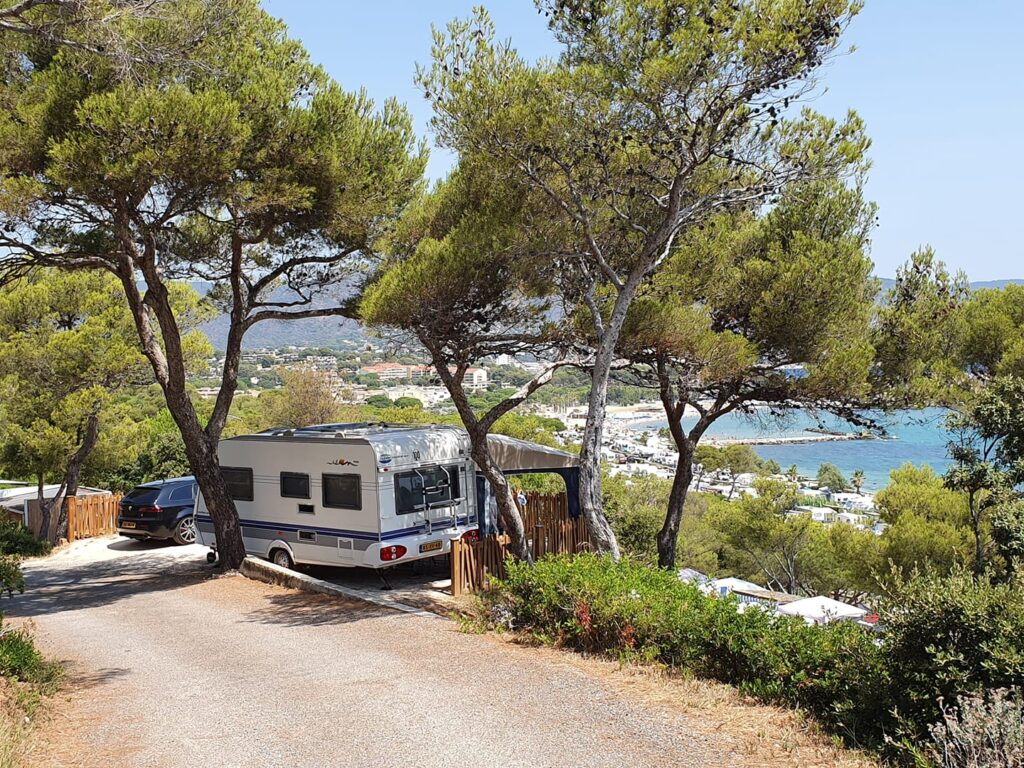 Camping close to the sea on the Côte d'Azur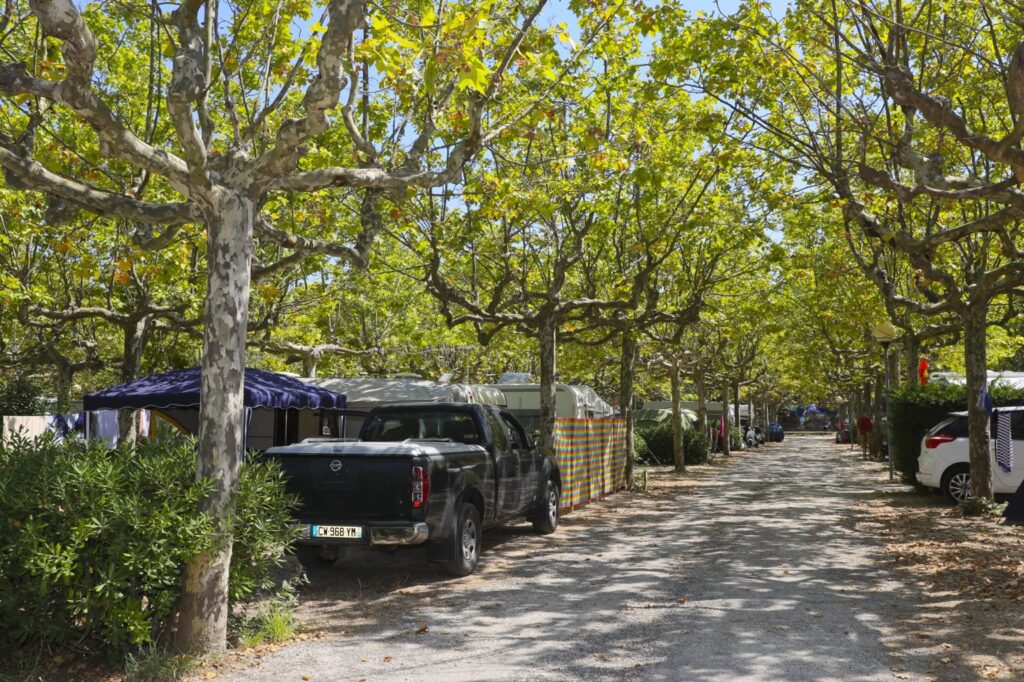 Camping pitches in the nature at Bormes les Mimosas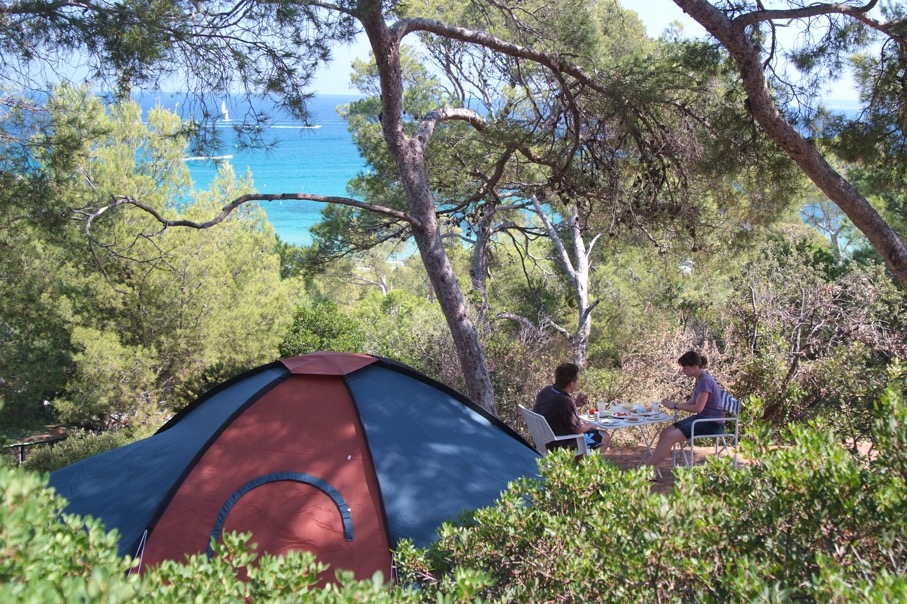 Camping pitches in the heart of nature in the Provence region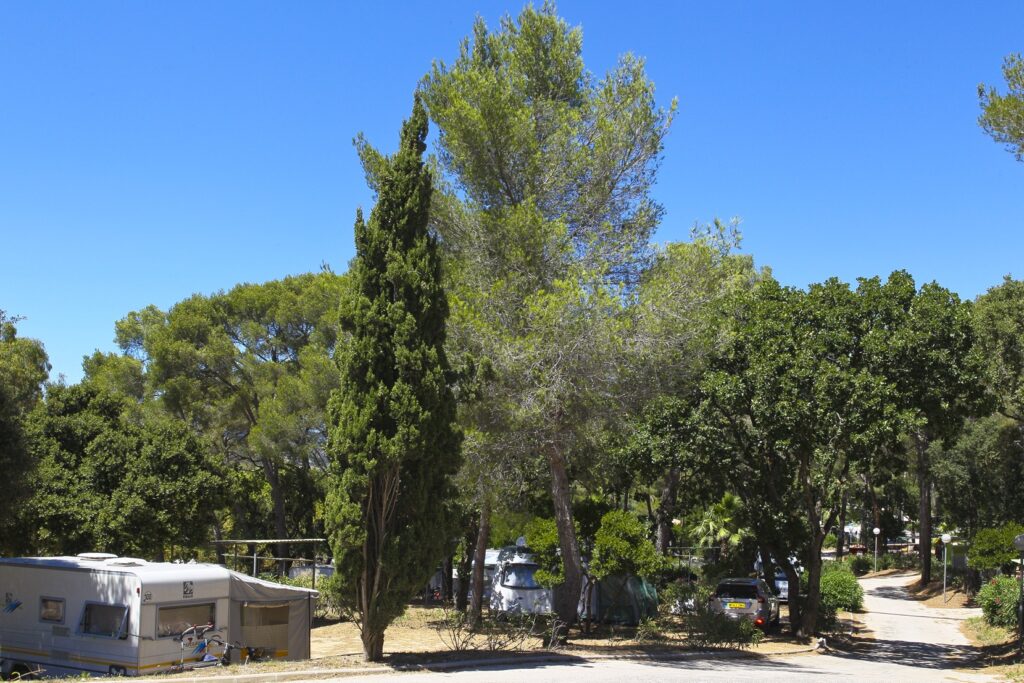 Camping pitches in the countryside in the south of France
One of the undoubted strengths of our top-of-the-range campsite in Bormes les Mimosas is its privileged location by the sea, offering caravan holidaymakers direct access to the beach from their camping pitch. What's more, our campsite is ideally situated on a hill in a protected natural setting, offering other pitches with uninterrupted views of the sea or nestling in the heart of a lush pine forest. So you can choose between different atmospheres to create the camping experience that suits you best. The proximity of the beach makes your stay all the more enjoyable for lovers of the sea and water sports. You can dive, paddle, water-ski or simply relax with family and friends. Take advantage of the privileged location of your camping pitch at Camp du Domaine to explore the surrounding area, such as the village of Bormes les Mimosas, and the magnificent landscapes of the Provence, on land, on water, under water or in the air.
Dedicated facilities for caravan holidaymakers
.
The Camp du Domaine campsite on the Côte d'Azur has specially designed facilities to accommodate caravan holidaymakers. Our spacious pitches are available for caravans of all sizes, providing a comfortable place to park both your caravan and its awning and your vehicle, while allowing you to enjoy a privileged spot in the open air to relax. Each serviced pitch is equipped with an electric hook-up (10A or 16A), a water point and drainage, ensuring comfort and convenience throughout your stay. In addition, there are other pitches without facilities to accommodate your caravan without any problems. All our camping pitches are conveniently located close to clean, modern sanitary facilities including WCs, free hot showers and laundry facilities including washing machines and tumble dryers. What's more, we have a chemical toilet emptying area, a washing-up area and a nursery to cater for all your needs during your caravan holiday. At the Camp du Domaine campsite, we place great importance on the comfort of our caravan holidaymakers, offering them pitches adapted to their needs and the size of their installation, well thought-out amenities and an environment conducive to relaxation and leisure. Enjoy a unique experience on one of our camping pitches for a successful holiday in the sun with family or friends.
More than a campsite, a state of mind
.
Because camping is all about conviviality and sharing, you'll find a warm and friendly atmosphere at Camp du Domaine, where campers don't hesitate to help their neighbours. Need help putting up your caravan's awning on your campsite? There's sure to be a kind soul around to do you a favour. These small (or large) moments of sharing can also be extended over a drink on your campsite pitch and so forge links with holidaymakers from all over Europe. At the Camp du Domaine campsite, you can feel right at home among a friendly and welcoming community of campers.
The advantage of a stay in a caravan on a campsite pitch at Camp du Domaine on the Côte d'Azur is that you can leave your equipment on site, while taking advantage of your vehicle to explore the surrounding area of Bormes les Mimosas, including Le Lavandou, Hyères, Port-Grimaud, Saint Tropez and Fréjus. A security service watches over the campsite day and night, to ensure the safety of people and property within the campsite grounds. If you have an electric vehicle, our many charging points located throughout the campsite allow you to recharge your vehicle free of charge before setting off on your tour of the Côte d'Azur. The campsite is accessible to pedestrians 24 hours a day, and from 6am to midnight for vehicles. Why miss out on discovering the treasures of the region?
The Camp du Domaine campsite offers a wealth of activities and entertainment for all ages, giving caravan holidaymakers the chance to make the most of their stay by having fun with family and friends. While the younger ones will find satisfaction in one of our children's clubs, the whole family will be able to take part in the arts and crafts, sports and fun activities offered by our highly motivated entertainment team. What's on the programme? Olympics, concert evenings, beach volleyball, cookery lessons, yoga, foam parties, dance lessons… Something for all the family! From your campsite pitch, join in the many activities on offer throughout the campsite and enjoy a friendly holiday in an exceptional natural setting.
Book your caravan pitch now
Don't miss the chance to book your caravan pitch at Le Camp du Domaine and enjoy a friendly, relaxing break in the heart of nature, on the shores of the Mediterranean Sea at Bormes les Mimosas. Open from Easter to the end of October, you can enjoy the benefits of every season in an exceptional natural environment.